The father of Bettye Kearse, MD, PhD, was a physician. A self-described "Daddy's girl," she spent countless Wednesdays with him as he conducted house rounds with patients. That's when she witnessed "how intimately he took care of people," she says. Kearse wanted to do that, too, she says. After earning a PhD in genetics, she went to medical school.
Finding good childcare for her daughter was a challenge during her career as a physician, said Kearse, looking back. There were times when Kearse had to bring her daughter to work, where she would stay in the call room or the break room. In her role as physician, she was either treated as if she either "wasn't up to the job" or that she was "the remarkable exception," she said.
To Kearse, it felt as if she had to live in a state of "superwoman-hood." But as she started to network with other women physicians in the Boston area, she learned that she wasn't alone. That's what inspired her in the early 1990s to seek out women physicians to "bring us together," she said.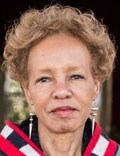 This networking led Kearse to found Diva Docs, a professional and social network for Black women physicians in the Boston area.